Three days in St Andrews the home of golf and so much more…
Three days is the perfect introduction to Golf, Beaches and Exploring. Here's how to spend long weekend in St Andrews and make the most of your limited time in Scotland.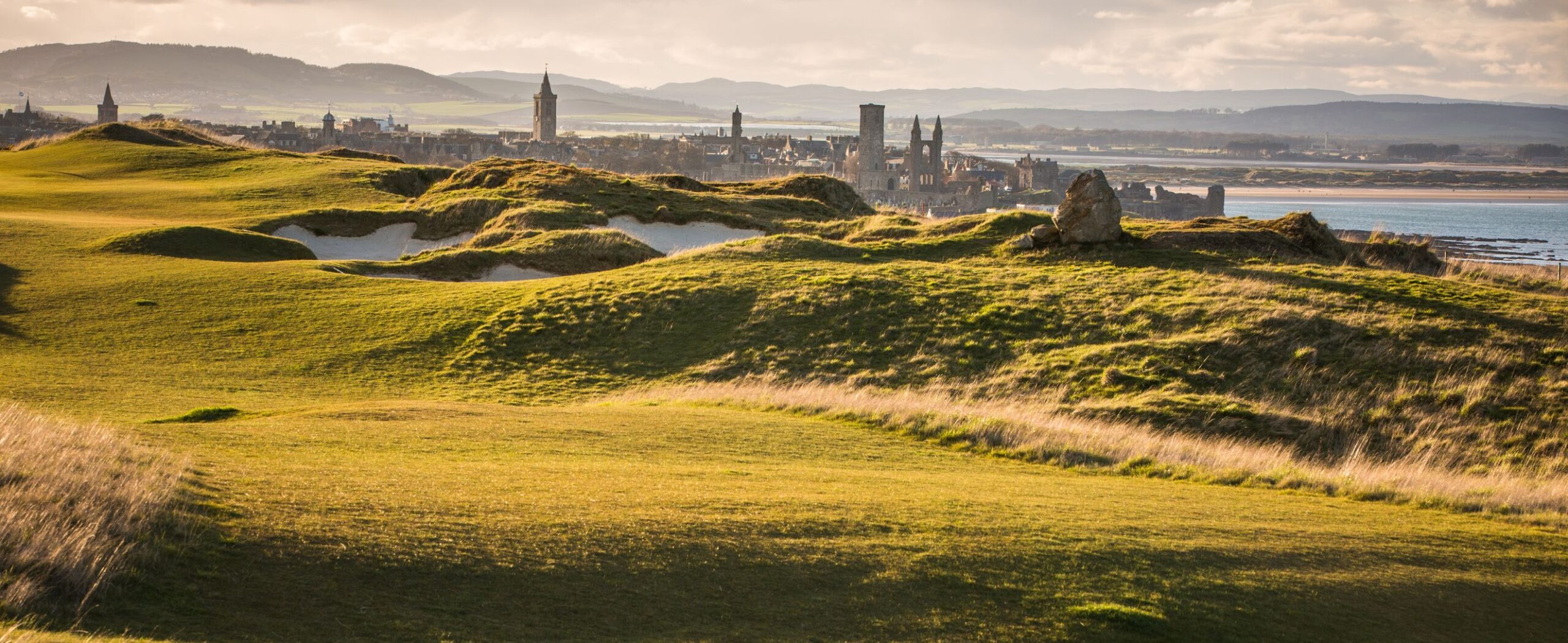 Day One: The home of golf
The first day of your 3 days in St Andrews itinerary is dedicated to paying homage to golf.
There are seven public golf courses in St Andrews;
Balgove – A Perfect Practice Ground for

families, children and beginners.

Eden – Established 1814, Its a course full of character
Jubilee – Established 1897, Considered by many to be the most challenging course on the famous Links
Strathtyrum – Established 1993, Designed to complement the tougher championship layouts at the Home of Golf
St Andrews New – Established 1895, The oldest 'new' course in the world
St Andrews Old – Established Circa. 1400, The Home of Golf, where the game was first played 600 years ago
The Castle Course – Sited on the cliffs a mile to the east of St Andrews
The Home of Golf
St Andrews Links in the town of St Andrews, Fife, Scotland, is regarded as the "Home of Golf". The Old Course is one of the oldest courses and most famous in the world.  The game has been played since the 15th century and everyone from Open winners to US presidents have played here in its 600-year history. But if you want to join them you'll need a good handicap and have booked in advance.
If you want to say you've played golf in St Andrews, but your swing's not quite up to scratch, you can play a round at the Himalayas putting green next to the Old Course.
Walk Along the Old Course on Sunday
Although you can't walk on it while people are golfing, there's no golf on Sundays so feel free to roam wherever you want. Don't miss the chance to take a photo on the famous Swilken Bridge or in front of the clubhouse too. The Old Course is one of the main attractions in St Andrews and draws celebrities and people from all over the world to it.
Visit the Golf Museum
Over 500 years of golfing history is displayed in the British Golf Museum. The Cafe was named one of Britain's Top 20 Best Summer Cafes by the Times. Head up to the spectacular rooftop cafe and enjoy unrivalled views of the 1st tee of the famous Old Course.
Nearby are the famous Kingsbarns Golf Links situated 7 miles from St Andrews along 1.8 miles of picturesque North Sea coastline, where each hole embraces the sea and the Dumbarnie Links on the north shore of Largo Bay only 11 miles from the Home of Golf itself, St. Andrews.
it's a rite of passage for golfers around the world to come to Scotland and play in St Andrews.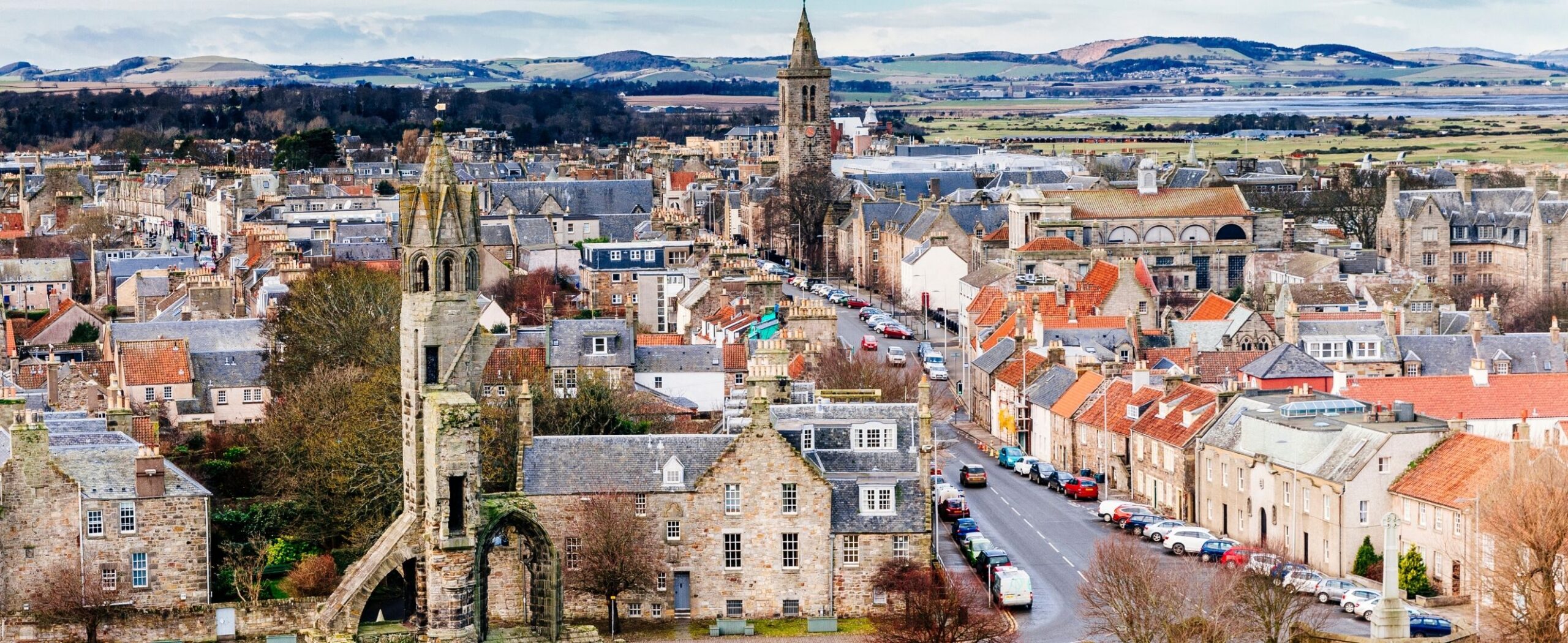 Day Two: Exploring St Andrews
Day two of your 3 days in St Andrews itinerary is dedicated to seeing the tourist sights and getting a feel for this idyllic coastal town.
Exploring the town is all about getting to know St Andrews on a local level, exploring some of the town's hidden gems and a chance to head a little off the beaten tourist track.
Beautiful Beaches
St Andrews has three beaches which wrap around the city, so stretch your legs with a walk along West Sands Beach, about 15 minutes walk from the city centre. Famous for the opening scenes of the film Chariots of Fire, St Andrews West Sands extends for almost two miles of uninterrupted sand backed with dunes.  Behind them, you'll find the neatly kept greens of the Old Course. East Sands is situated along the Fife Coastal Path and is just a short walk from the pier and a beautiful trail along the sea.
Explore the Ruins of St Andrews Castle
Situated on top of a cliff so it provides amazing sea views, you can also venture into the mine and counter-mine underneath the castle. Just below the castle is a small, less busy beach called Castle Sands. When the tide is out you can climb along the rocks that begin to show and get some pretty nice photos, or have a little picnic on the beach. There are also a couple of natural swimming pools that appear.
St Andrews Cathedral Ruins
Walk around one of the main attractions in the town, St Andrews Cathedral ruins once the largest and most important in Scotland.
Shops and restaurants
Visit the Cobbled Streets of St Andrews town where there are plenty of shops and restaurants. After a delicious meal, there are also a lot of charming side streets to walk along.
Botanical Gardens
Wander around one of Scotland's "hidden gems" the 18-acre Botanic Gardens. Just a short walk from the town centre it's a great spot to bring a picnic.
G&T Time
Edin Mill Gin has relaunched our Blendworks Gin School at the iconic Rusacks St Andrews Hotel. The unique Blendworks experience can be enjoyed from the rooftop of The Rusacks Hotel's new 18 Restaurant and Bar. The bar offers unrivalled views of the 18th green and iconic Old Course and West Sands.
Blendworks offers gin lovers the chance to create their own bespoke gin, unique to their own flavour palettes. The experience, which lasts for two hours, is a multi-sensory journey into the world of gin blending. Once you have created your own gin, sit back and enjoy the first sip served as a classic G&T from the rooftop restaurant. Accompanied by a selection of canapés created by 18 Restaurant and Bar's Executive Chef Derek Johnstone.
Love Food?
Then you'll love the Balgove Larder.  At Balgove they take food very seriously and most certainly favour 'living to eat' over 'eating to live, while your there you can visit:
Farm shop and traditional butchery to stock up your lodge fridge,
Cafe full of freshly prepared, handmade breakfasts, lunches and indulgent treats,
Steak Barn where the Steaks, hung for no less than 28 days, burgers and sausages made in their butchery, all cooked to order on our massive wood-fired BBQ.
The Flower Shed is a celebration of the abundant and colourful world of flowers and greenery. We have plenty to choose from; lovely cut stems, potted plants or seeds as well as a selection of beautiful vases, pots and tools.
The Pizza Box with its traditional wood fired ovens, creates beautifully delicious thin crust pizzas.
Balgove Takeaway hut features a wide array of favourites from the Cafe, Butchery and Deli, including barista prepared hot drinks, freshly baked pastries and sweets, on-the-go breakfasts and a variety of rolls, sandwiches, salads, soups and pies.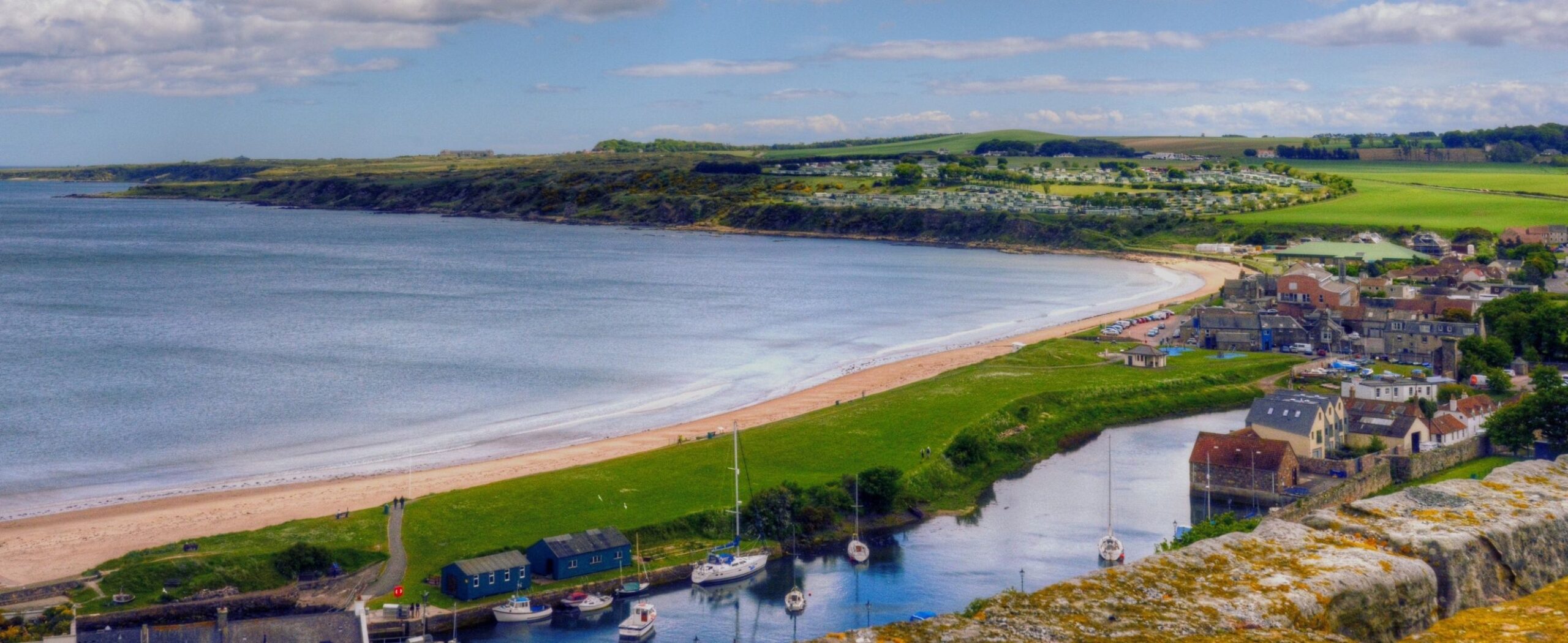 Day Three: St Andrews Attractions and Activities
Wake up early this morning because you're packing a lot into day three of this long weekend in St Andrews.
Catch a movie
Relax in comfy recliners and catch a movie at the New Picture House which still stands in its original building since 1930.
An underwater adventure
The Aquarium offers a great day out for the family, with sea creatures, reptiles, monkeys and more.
Coastal Trails
If you'd like to explore the outskirts of the town, the Fife Coastal Path is a real treat as you head through the beautiful old fishing village St Monans where you'll discover amazing coastline and beaches at Aberdour or visit St. Fillan's Cave, Pittenween
Something for the kids
Flo's Cafe & Play in Leuchars is great for the kids to let off steam in the soft play and secure outdoor area.
Craigtoun Country Park Offers a great family day out, the 47-acre country park is located just 2 miles from the historic town of St Andrews. During the season you can enjoy rides on the Rio Grande miniature railway and the Puffin' Billy road train, as well as Boating, Putting and Crazy Golf. There are Bouncy Castles and Pedal Cars to keep the little ones entertained and a Go-Kart track suitable for older children and adults.
Country Walks
Cambo Country House and Estate is roughly 1200 acres comprised of about 900 acres of farmland, 100 acres of woodland and about 200 acres of golf course. There are numerous magical woodland walks throughout the estate.
The Cambo walled garden features a heritage exhibition, a great cafe and a gift shop selling crafts and gifts by local makers as well as flowers, plants and produce straight from the Cambo walled garden. There is also a nature play area beside the visitor centre.
Occupying 200 acres of Cambo's stunning coastline and only 5 minutes walk from Cambo house is Kingsbarns golf course.
Just to the south of the Cambo woodland, 15 minute walk away from Cambo House lies the elegant Kingsbarns. The 18th century buildings are now home to a whisky distillery, Darnley's gin still and visitor center. Guided tours are offered where you can sample their spirits. Their shop and cafe await you at the end of the tour.
Join our newsletter
Volutpat vel turpis nulla lorem sed semper. Aliquam sagittis sem libero viverra vehicula nullam ut nisl.